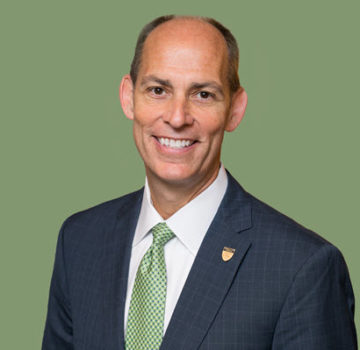 How does my unique background set me apart from others in the industry? What value does the industry place on my distinct knowledge, skills, and ideas? What areas of expertise are most rewarded in the marketplace for engineering professionals?
Each civil engineer brings distinct knowledge, skills, and ideas to the table. And each employer offers a mix of compensation and benefits, ranging from salary and bonuses to traditional employee benefits, opportunities for advancement and professional challenges, and varying company cultures.
Not surprisingly, comparing engineering compensation can be challenging. Fortunately, ASCE tracks salary data to help both individual engineers and employers benchmark against similar positions.
ASCE rolled out its Civil Engineering Salary Report, now in its second year, to provide both ASCE members and employers with concrete data and a highly customizable salary calculator. For 2018, 6,385 Society members in the United States participated in the survey. Detailed data gathered from members was used to create a snapshot of the current and long-term compensation trends in the civil engineering industry across the nation. In addition to salary data, you'll also see trends in benefits and other perks. Members get five free uses of the salary calculator, a tool that breaks down your expected income based on factors like region, discipline, and education level.
Being knowledgeable about how you measure up salary-wise can help you advance in your career and gauge your earning potential. We hope that by providing civil engineers with accurate compensation data it will help facilitate an open dialog between employees and employers. If you haven't done so already, I would also encourage you to participate on the ASCE Collaborate discussion forums, where you'll find a recent discussion on Unique Employer Benefits and Office Culture, to learn and share ideas on further advancing your career and profession.
In case you missed them, here are some other ways we are working for you:
Find your next job, or offer one, at ASCE's free online career fair
Candidates and prospective employers will get to talk with each other live online. Take advantage of the free online recruiting event, coming Thursday, Sept. 20. Secure your spot today.
Want to help develop a new ASCE standard on sustainability?
Sustainability objectives for every type of infrastructure are about to be defined in a new ASCE standard that will include guidance on how the objectives might be achieved. ASCE is seeking members to serve on a committee that will develop the standard. To express an interest in serving, complete an online form. Get questions answered by contacting ASCE standards administrator James Neckel, at jneckel@asce.org or 703-295-6176.
Enhance your abilities and prove it with ASCE's certificate programs
Choose from courses designed and taught by industry leaders. Certificates in seismic engineering, water treatment, geographic information systems, and Construction are now available. Earn up to 2.3 CEUs for each course. Get the details and register.
ASCE membership means big savings on top brands
Among the advantages of ASCE membership are significant discounts from top brands not available elsewhere. Explore the savings from companies such as Hertz, UPS, Whirlpool, and GEICO. Check out ASCE Member Advantages.
Renew for 2019 and you could win big
Act now to ensure your ASCE membership rolls through 2019 and you could win a $500 Amazon.com gift card, or if you're an international member, your year's membership free. Renew and keep your Society benefits intact. Renew today.