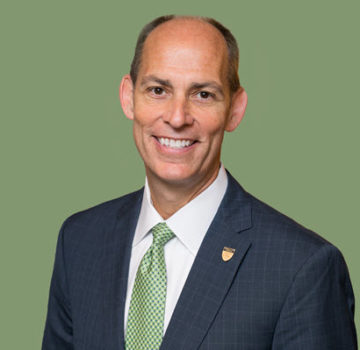 Choosing the right membership association is like buying a car. You want to get the car that will take you where you want to go, with the most value for your money. And you want to choose the one with the features that fit your needs.
At ASCE, we value our members enough to help them get where they want to go. When you join, you gain access to a wealth of tools that help you build your career and advance your profession. And just as auto manufacturers add new features with each model year, ASCE works hard to upgrade its package of member benefits to meet the changing needs of its members.
Earlier this year, we launched AccessEngineering, a new free and exclusive online member benefit. The online reference tool gives you access to books, interactive tables and charts, and instructional videos. ASCE Collaborate, our exclusive online member forum, allows you to get answers and advice on technical and career questions from fellow Society members.
And, your membership includes one of nine technical institutes. These institutes provide technical content such as newsletters, magazines, conferences, and a multitude of opportunities to engage your field of practice and shape it.
In addition to a wide array of technical resources through ASCE's Institutes, we provide career development materials, exclusive membership discounts, opportunities for access to local programs and career connections through ASCE Sections and Branches, and more. Whether you want technical or professional education and development, or networking, your career development and advancement is ASCE's number one concern. I encourage you to participate in ASCE's free e-learning webinars, enroll in the free on-demand webinars, and earn up to five PDHs for each test you successfully pass.
This year, the Board of Direction has focused each board meeting on a different aspect of the Society's mission. In July, the Board robustly discussed member value and engagement, so much so that it unanimously voted that goal one of the new strategic plan should focus on member value, where we placed a renewed emphasis on you and your career development. As an organization of members working together toward a common goal, ASCE knows that its foundation is a diverse, involved membership.
Do take advantage of your many member benefits and opportunities for professional engagement, networking, and education, and please keep letting us know how we can better serve you and work with you to continue building a thriving Society and profession.
In case you missed them, here are some other ways we are working for you:
Kick back this summer with beach reads for civil engineers
Civil engineers are lifelong learners, even when they're on vacation. ASCE members and ASCE Publishing offered some great suggestions for books to enjoy during your summer vacation.
Check out these 5 can't-miss ASCE 2018 Convention sessions
The ASCE 2018 Convention, Oct. 12-15 in Denver, has short courses, tours, and sessions to boost your career. If you're planning your Convention experience, check out these can't-miss technical session topics.
Here's how to get the most from your next meeting
Meetings can be a widely powerful tool in the workplace. Career development expert Anthony Fasano offers tips on how to plan, conduct, and follow up to make your next meeting a success.
Learn how public relations can be valuable to your company
Engineers have a great story to tell. They are essential to society, but as a profession their narratives remain largely untold. View the latest episode in the ASCE Interchange series, with public relations expert Robert Deigh.
Help ASCE succeed and gain leadership experience

ASCE is looking for dedicated changemakers with the right ideas to carry the civil engineering profession into the future. Candidates are being sought for 2020 President-Elect (who will serve as 2021 President), Region Directors and Governors, Technical Region Director, and At-Large Director. See the notice of elected vacancies for the 2019 ballot, and plan your campaign.
Is your ASCE group making plans to reach out to undergraduates this year?
ASCE's Student Transition & Younger Member Retention Task Committee is awarding up to 20 Student Transition Activity grants to ASCE's multiple membership communities. If you're interested in building students' desire for continued affinity with ASCE, apply for a grant today. Deadline for applications is Sept. 20.
Does a private Hoover Dam tour intrigue you? Register for ASCE Week for this opportunity
ASCE Week features new and popular seminars where you can earn up to 44 PDHs toward license renewal in one location. Register before Aug. 31 to save with early-bird rates. Attendees and their guests can also register for a private Hoover Dam tour and two separate special events. View the schedule and register.