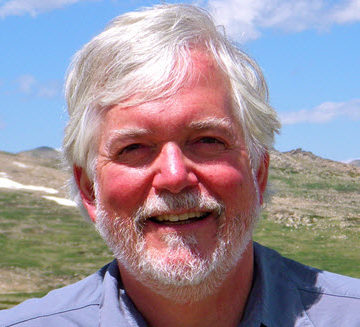 Roger Millar Jr., P.E., F.ASCE, has done a little bit of everything throughout his four decades in civil engineering. He's worked for big cities, little cities, counties, private firms, and not-for-profit organizations, and now he serves the state of Washington as its Secretary of Transportation.
Millar was appointed by Gov. Jay Inslee as acting secretary in February, an appointment that was made permanent in July.
An active member of ASCE since 1983, Millar is the incoming 2016-17 chair of the Public Policy Committee. He has served the Society in many roles, from Oregon Section president to member of the Committee for America's Infrastructure to chair of the Transportation and Development Institute's Development Council.
He talked recently with ASCE News about his new role with Washington State DOT as well as the value in both private- and public-sector work.
ASCE News: What are some of the challenges you face and some of the goals you have in this role?
Millar: The challenges that the Washington State DOT faces are problems that a lot of people would like to have. We have a very robust economy and an exceptional quality of life and so there are a lot of people interested in living and working in Washington State. Because of that our communities, particularly on the western side of the state, are growing rapidly and we have all the inherent housing affordability issues and traffic congestion issues. So that's the challenge.
In response, we have three areas of emphasis at WSDOT:
One is to deliver our programs and projects with a practical-solutions approach. We're trying to get away from being an agency that 'just' delivers projects and become more of an agency that is the steward of a multimodal system, and that system is about moving people and goods and services.
So we're taking what we call a practical-solutions approach to delivering our program. We're hoping to start with asset management, understanding the condition our infrastructure is in and the cost of bringing it to a state of good repair. We're also looking at how our facilities are used today and how those uses are going to change in the future. And then based on the understanding of the conditions and need, we're developing a program that looks at state-of-good-repair, that looks at safety, looks at operating our systems more efficiently, looks at managing demand for our systems, and then adding capacity for the systems. Big capital projects are important, but they should only be considered if we can't solve a problem through other, more efficient means.
The second thing we're looking at is workforce development. If there's anything that keeps me up at night, it's our changing demographic and the fact that we are going to have a shortage of engineers in our organization. We have a lot of folks retiring, and we have a lot of folks who are moving to other opportunities that pay better. And the shortage of qualified people is not limited to the DOT. We're seeing that in state and local government; we're seeing it in the private sector design firms and in the construction industry. There are just not enough engineers to go around.
So we have an area of emphasis that's looking at how to recruit, retain, and train the workforce we need to achieve our mission.
And then the third area of emphasis is inclusion. In my lifetime, Washington will be a minority-majority state. Our communities are becoming much more diverse, and that is exciting. The way I describe our inclusion emphasis is we want our workforce to look like the people we work for. We want to be ready and willing and able to do business with any business that's ready and willing and able to work with us. And we want our projects and programs to be sensitive to the cultures of the communities we serve.
ASCE News: It sounds like in every way a big-picture approach for the long term.
Millar: It's a big organization with a big mission, and you really do have to look at it with the long term in mind.
ASCE News: In your career, when you were just getting started, did you always want to go into this kind of public service role?
Millar: Public service is something that's been with me all my life. My father was a civil engineer, career military. I grew up in that lifestyle, you know, army brat, Boy Scouts, that kind of thing. When I got out of school, I came west and began to work for the city of Portland. I've been at this for about 40 years – half of it in the public sector, half of it in the private sector. But I felt the most comfortable when I made the decision to go back into public service, roughly 10 years ago, and haven't looked back. I love it.
ASCE News: What did that experience in the private sector do to inform the work you do now?
Millar: When I was working for the city, I was, obviously, limited to the city boundaries. As a consultant, I was working in communities all around the world, so I saw a lot of different perspectives and a lot of different scales – everything from small towns in rural America to New York City.
When you work in the private sector, the financial elements are much more immediate. In my current role budget is important, but they are annual budgets. When you're in the private sector you meet on Friday to worry about how to pay for what the crew's going to be doing on Monday. Cash flow and the like becomes a lot more immediate.
In the private sector you learn, in addition to the technical aspects, the business of engineering. I think I bring that back to the public sector.
ASCE News: Why do you feel it's important for ASCE members to take an active role in the public policy side?
Millar: Look at what we do as engineers – we've dedicated our careers to protecting the public's health, safety, and welfare, and to advancing society with the things we do. Whether you're working in the private sector or working in the public sector, ultimately, you're working for the people who make up this country and the planet.